■ The UTokyo OPAC has been renewed! ■
update Aug. 10, 2021
Information Systems Department
Academic Information Team
---
The UTokyo OPAC was updated on August 10, 2021.

*There is no change in the top page URL.
https://opac.dl.itc.u-tokyo.ac.jp/opac/opac_search/?lang=1

With responsive web design, the screen layout will be optimized to fit the size of the browser, such as smartphones and tablets.
E-journals and e-books can now be searched, and access to the text from the OPAC has been made smoother.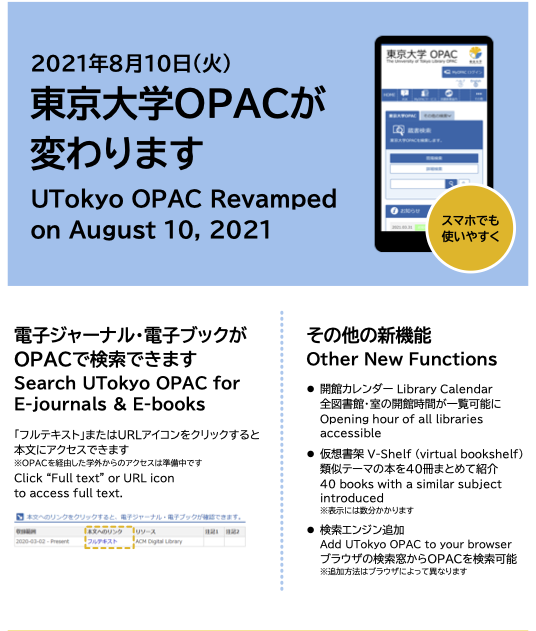 ---
back to the home